ES LASER, a family company
Since 1994, ES LASER has had unique experience in the design of high-tech industrial lasers and their integration on production sites throughout the world.
The development of lasers and laser machines cannot be improvised, it has to be learned over time.
ES LASER's expertise consists in the design of high-performance, innovative laser machines and their integration into production lines.
Our independent, family-run company designs, manufactures and installs numerous high-tech laser machines every year. We support our customers, all over the world, throughout the life of their systems, offering a multitude of services.
Our DIN EN ISO 9001:2015 certification ensures the highest quality of even the most innovative laser machines!
ES LASER – your reliable partner in industrial lasers!
Creation of ES TECHNOLOGY in Bordeaux, France.
Design and production of industrial laser marking,
integrating the industrial and high-performance technology of Ytterbium fiber.
DIN EN ISO 9001 certification by TÜV Hessen.

Foundation of the subsidiary ES LASER GmbH in Stuttgart, Germany.
The manufacturing plant in Bordeaux expands to 2,000 m² and includes a fully equipped design office, mechanical welding, sheet metal and machining
workshops with 5-axis machines, a clean room and an applications laboratory.
ES Laser collaborates with IREPA Laser to provide Qualiopi certified training.
To date, over 2,500 laser systems have been manufactured and installed in 28 countries by our engineers and technicians.
We offer our customers a complete range of industrial lasers as well as the design of unique laser systems combining innovation, reliability, precision and high performance technologies for all industrial applications: micromachining, laser decoration, laser welding of metals, plastics and batteries, laser cutting and drilling, laser texturing, laser ablation, laser engraving, laser marking and laser coding.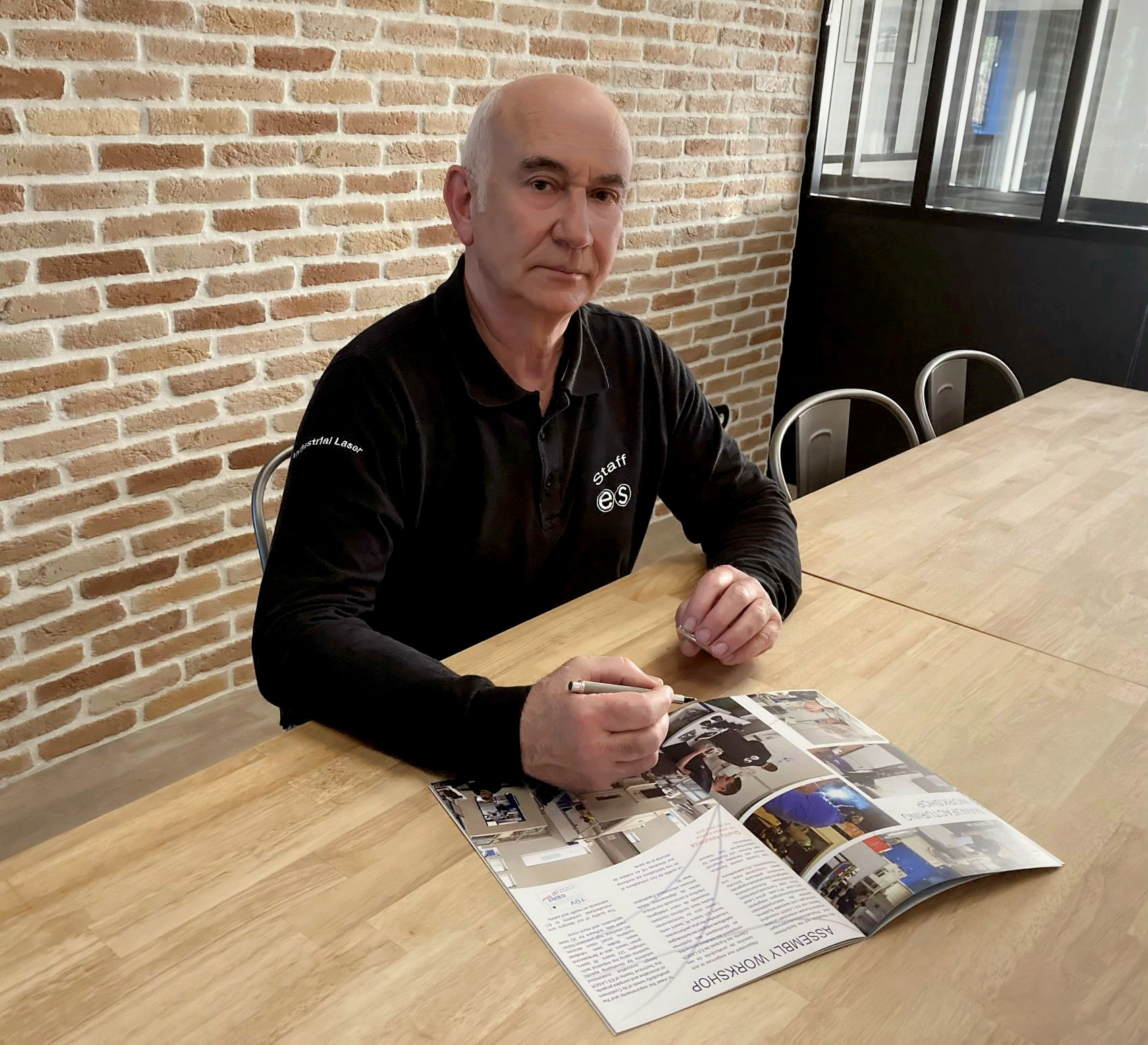 A Real Know-How
ES LASER has more than 45 passionate and committed specialists. 
« I am very proud of the know-how and commitment of our employees, but also of their creativity. I am impressed by the path we have travelled together. With the help of our customers and their trust, our company ES LASER has achieved the efficiency we all seek. »
Alain RENAUD
Founder