In order to guarantee optimal use of your laser machine, your employees must be qualified by participating in specific laser training courses.
ES LASER proposes a wide range of laser training courses on site, at our premises or remotely. Our training courses are aimed at all your employees, from the beginner operator to the experienced engineer. You can rely on our specialists to help you improve your skills. All our training courses are carried out by our Experts; they ensure a quality follow-up during and after the training.
Discussions with our engineers will ensure that the programme perfectly matches your expectations. We will help you study your needs and offer you adapted training. Our training courses can be carried out on a daily basis or in 2-hour sessions.
In order to make our training courses as relevant as possible, theoretical instruction is alternated with practical exercises. These exercises are carried out on your machine in order to optimise its use and its handling by your employees.
Our offers :
Distance learning
Training on your premises
Training in our facilities
Training on your customized machines
Customized training
Our training courses :
Laser and machine use,
Laser process optimization,
Laser safety,
Maintenance and servicing,
Light-material reactions (welding, engraving, marking, …),
Customized: vision, robot, …
Training in our factory or on site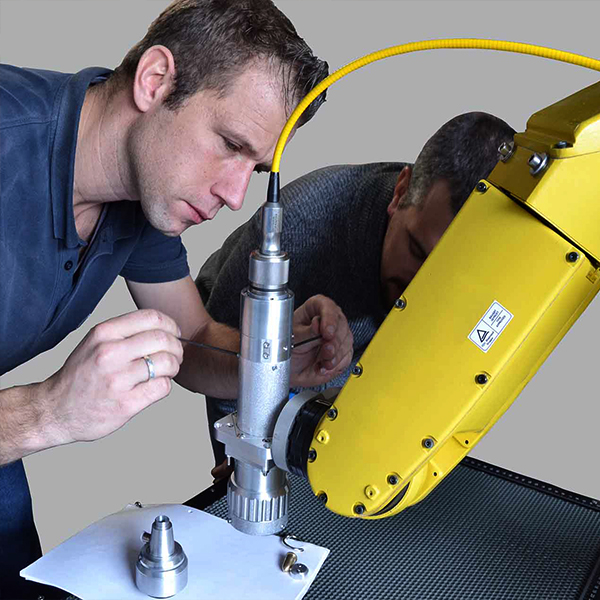 Training on customized machines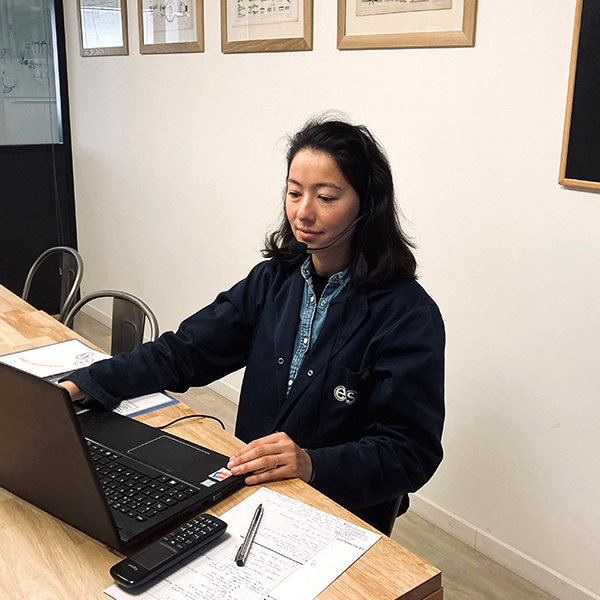 Individual support & advice:
Our Laser training courses meet the requirements of international and European standards and the French labour code.
Our training courses are divided into 3 main levels (beginner/intermediate/expert). We offer you a personalised programme that defines the level and duration of the coaching.
ES LASER uses teaching aids adapted to the type of training (training manuals, demonstration materials, videos, photos, role-playing, etc.). Some training courses can be given at a distance. Following the evaluation of the course and validation of the acquired knowledge, we deliver training certificates.
The merits of the training courses delivered by our collaborators have been proven: ES LASER has been referenced in the directory of training organisations, a declaration of activity registered under number 75 33 10314 33 with the Prefect of the Aquitaine-Limousin-Poitou-Charentes region, certifying their quality.
Does ES LASER offer technical training in the field of lasers?
Yes, ES LASER offers laser training for all customers !
Which laser training courses are offered by ES LASER?
ES LASER offers a wide range of training courses:
Use of lasers and machines, laser machine safety, laser maintenance and servicing, laser matter interaction, customized training: vision, robot, …. We offer customized laser training according to your needs.
Does ESLaser have a partner for Qualiopi certified training?
Yes, IREPA LASER (www.irepalaser.com) is our partner for the QUALIOPI label.